---
Custom Designed Jewelry
---
Do you have a vision of the perfect jewelry piece that you can't seem to find anywhere?
Just come on in and we can make your vision come to life! We specialize in crafting entirely brand new pieces or can redesign or modify your old jewelry. We offer wax and 3D designs to get every detail imagined.
With our expertise and your specifications we will work with you to create the design you are looking for.
---
Jewelry Repairs
---
We offer in house jewelry repairs at a reasonable price.
We take the utmost care of your jewelry and all work is warrantied. If you need your jewelry soldered, rings resized, stones tightened, etc. We are happy to help.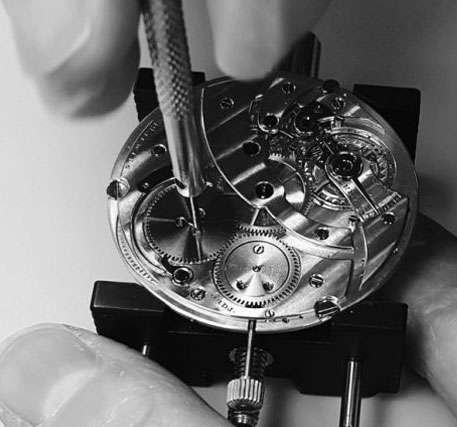 ---
Timepiece Repairs
---
Bring us your broken watches and we will repair in house.
We take the utmost care of your timepiece and all work is warrantied. We provide band resizing, movement replacement, full cleaning, crystal replacements and battery replacements at competitive prices.
We can repair high-end watches, including Rolex and railroad pocket watches. Most repairs are done conveniently while you wait.
---
Jewelry Appraisals
---
If you need an appraisal on your jewelry, please come in and speak to our experienced and highly trained gemologist.
We guarantee you will receive an accurate and unbiased grading on your most precious diamonds and gemstones. All appraisals are done in store, so you can be confident that your treasured jewelry is kept safe.